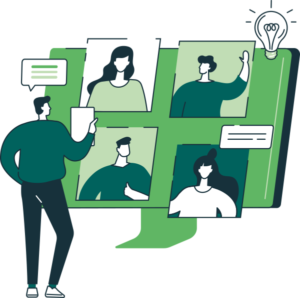 EU cities and regions must advance their climate change adaptation and mitigation policies and actions and innovation procurement can be a strategic lever in this regard. 
But how to prepare for a pre-commercial procurement?
Join us on September 29 for the first PROTECT online webinar, learn from the experience of peers, share and express your challenges interests, and receive PROTECT's free technical assistance in preparing for a collaborative pre-commercial procurement!
The European Commission-funded project PROTECT supports urgent action for climate change adaptation and mitigation through an innovation procurement approach. It aims to connect and prepare public buyers of local and regional public authorities to undertake a PCP procedure enabling the development and uptake of climate services – solutions and technologies based on Environmental/Earth Observation (EO) data – that meet the specific and systemic needs of the public demand. PROTECT addresses procurement challenges and needs in five sectoral domains: Energy and utilities, Sustainable urban communities, Agriculture, forestry and other land use, Marine and coastal environments, and Civil security and protection. These domains display a strong demand, applicability, and impact potential for EO-based climate services. This webinar will raise awareness about PROTECT's objectives, key activities and expected benefits for relevant stakeholder groups.
It will also invite public authorities from all European regions to collaborate on the preparation of a joint Pre-Commercial Procurement.
The event is free of charge but registration by September 27th is mandatory. 
Registration link: https://bit.ly/3BmqPHM