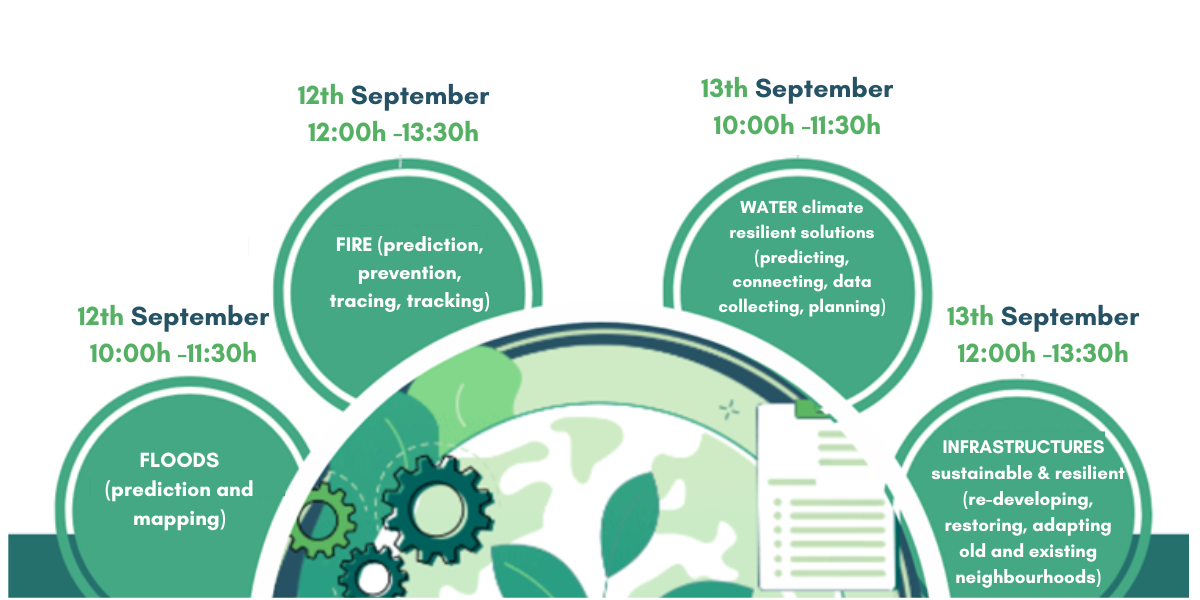 On 12th and 13th September, PROTECT will carry out different dynamic online sessions to assess more in-depth the identified common challenges and needs of Climate Services based on EO resulting from the spring workshops in five application domains: Marine and coastal environments, Sustainable urban communities, Energy and Utilities, Agriculture, Forestry and other land use and Civil security protection. From the identified challenges, four prioritized needs based on specific criteria (across application domains) will be analyzed in four workshops. Each workshop, one per identified challenge/need, will have a duration of 90 minutes.
During the working sessions, the PROTECT team will present the results of the first pain point workshops conducted in spring 2023 and the outcome of the steps taken for the state-of-the-art (SOTA) analysis and market consultations, to identify potential solutions and R&D needs. The participants will be guided to further assess and scope their needs, identifying technology gaps to be tackled through innovation procurement instruments.
The workshops are open to all interested parties, including but not limited to the participants of the first pain point workshops during spring.
If you are new to the PROTECT project and activities, these online sessions will be the opportunity for you to get to know other buyers and join an exisiting consortium of buyers around one of these challenges.
For more information and to register for the workshops click here.
We count on your participation and look forward to e-seeing you soon!